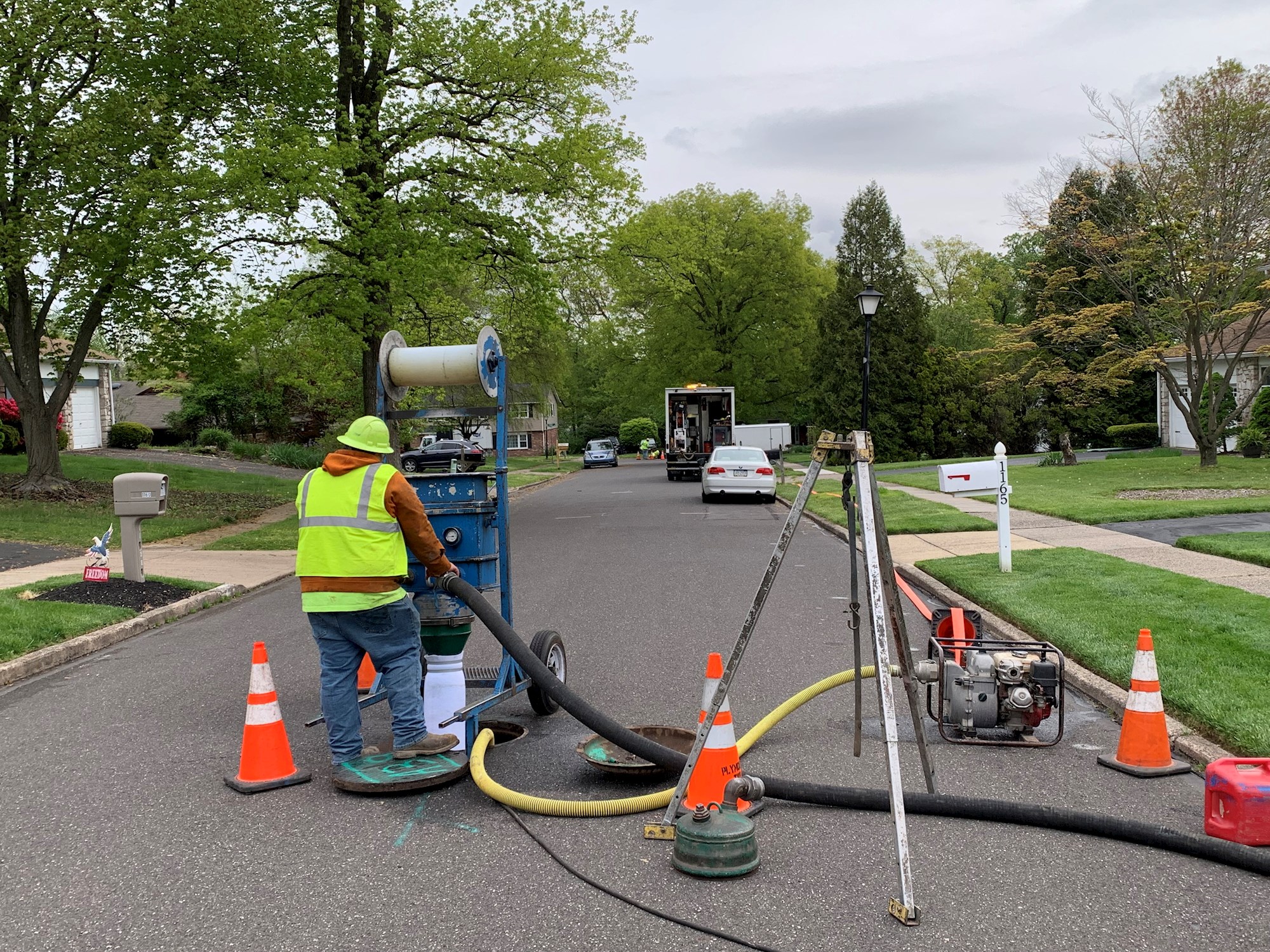 For the last several months, the Upper Southampton Municipal Authority (USMA) has been flushing, cleaning and televising sewer mains throughout the Township identifying areas of inflow and infiltration (I&I).  The sanitary sewer system is not designed for excessive amounts of ground or storm water.  Treating I&I at the water treatment plant is not environmentally or fiscally responsible.
     In an effort to reduce the I&I, the USMA has contracted with Mr. Rehab who is installing Cured- In-Place-Pipe (CIPP) throughout the system.  CIPP is a trenchless method of sewer construction.  It requires no digging up of the street and takes significantly less time to complete than to dig up and replace the existing pipe.  When completed, this becomes a pipe within a pipe sealing any cracks and joints which eliminate I&I.
     The first phase of this project includes portions of Meadowbrook Road, Buttonwood Drive, Nancy Drive and Carolyn Drive.